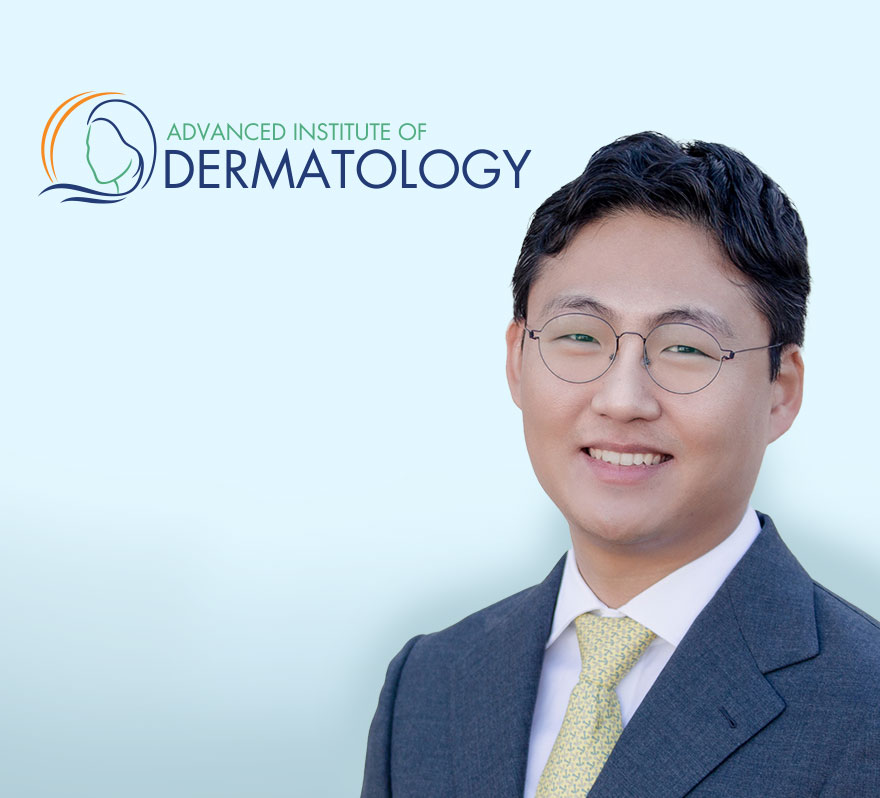 Dr. Kim practices medical & surgical dermatology with an emphasis on the prevention, early detection, and treatment of skin cancer. Skin cancer is almost always due to life-long sun exposure, and he is proud to meet the needs of Desert patients at our Palm Desert office.
Dr. Kim earned his medical degree from Yale University School of Medicine in 2015. He then completed his dermatology residency training at the University of Pittsburgh Medical Center. He is double board certified in both Dermatology and Micrographic Dermatologic Surgery.
Prior to joining the Advanced Institute of Dermatology, Dr. Kim practiced dermatology for 2 years in the ocean-side town of Santa Cruz, CA. There, he took care of many surfers and boaters, many of whom developed numerous skin cancers and pre-cancers as a result of spending years in the ocean without sun screen.
Dr. Kim lives in Palm Springs with his wife, who is training to become a family medicine physician. He much prefers the warm desert climate to the cold & gloom of the Northeast where he trained.